COVID-19 information
Dear customers and business partners,

You all know about the tense and severe situation with the current COVID-19 crisis.
In the beginning, no one could assess the extent and impact of the spreading virus, but now the absolute urgency has become obvious for everyone and it has become clear that it is inevitable to follow the instruction of the experts and the government unreservedly.
Our company has therefore decided to seize all services with immediate effect and to observe how the situation evolves in the next two weeks. After that we will reevaluate the situation based on the new information.
We are fully available for your questions and information. You can reach us normally via telephone or e-mail. You can find our contact information on this website.
We will keep you informed about the situation and wish you all the best for these challenging times!

With solidary regards

Mag. Manfred Auer
Mag. Franz Feldgrill
Siegfried Schöffauer
Management board
hs art service austria
hs art service austria is one of the internationally leading art handling companies. The hs art service austria-group cooperates globally with well-known museums, galleries and art collections and processes art transports of any size, from packaging and transport to installation in the exhibition space.
hs art service austria
We transport value
The hs art service austria Group has decades of experience in handling sensitive articles. Our corporate group is a full-service supplier in the following areas:
Transporting artworks and arranging logistics for exhibitions
Special packaging
Art warehouses and bonded warehouses
Performing customs formalities
Museum and Exhibition Service
Full service for art fairs
Removal and relocation service
Vienna's new Fine Art Warehouse
hs art service austria has extended its art competence center by a new high-tech fine art warehouse. Built to the very latest standards, the fine art warehouse in Vienna's 23rd district was officially opened in September 2018. Read more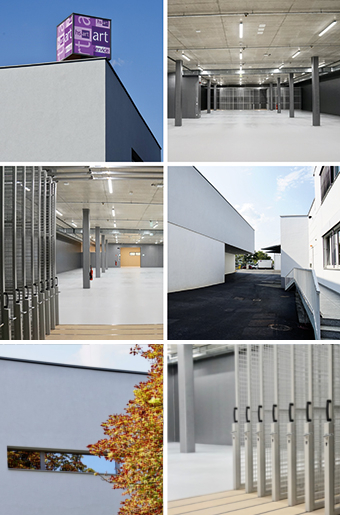 Latest References
Albrecht Dürer

20.09.2019 - 06.01.2020

Albertina, Austria

Wolfgang Paalen - Der österreichische Surrealist in Paris und Mexiko

04.10.2019 - 19.01.2020

Belvedere Museum Wien, Austria

Fly Me to the Moon. 50 Jahre Mondlandung

20.07.2019 - 03.11.2019

Museum der Moderne, Austria

Wes Anderson, Juman Malouf: Spitzmaus Mummy

20.09.2019 - 13.01.2020

Fondazione Prada, Italy

Maria Lassnig - Ways of Being

06.09.2019 - 01.12.2019

Albertina, Austria

Wolfgang Gurlitt

4.10.2019 - 19.01.2020

Lentos Kunstmuseum Graz, Austria

WIEN 1900 - Aufbruch in die Moderne

16.03.2019

Leopold Museum, Austria

Der Mond. Sehnsucht, Kunst und Wissenschaft

30.10.2019 – 01.06.2020

Naturhistorisches Museum Wien, Austria

Nepal Art Now - Zeitgenössische Kunst Nepals

11.04.2019 - 06.11.2019

Weltmuseum Wien, Austria
The art of movement
hs art service austria is a member of ARTIM, a world-wide network of artwork forwarding companies dedicated to maximum quality, state-of-the-art security measures and individual customer support. We are an official IATA agent and regulated agent. hs art service austria is also the first company in Austria to earn certification under Austrian standard D-1000, which defines requirements on the transporting of artworks.