hs art service austria
hs art service austria is one of the internationally leading art handling companies. The hs art service austria-group cooperates globally with well-known museums, galleries and art collections and processes art transports of any size, from packaging and transport to installation in the exhibition space.
hs art service austria
We transport value
The hs art service austria Group has decades of experience in handling sensitive articles. Our corporate group is a full-service supplier in the following areas:
Transporting artworks and arranging logistics for exhibitions
Special packaging
Art warehouses and bonded warehouses
Performing customs formalities
Museum and Exhibition Service
Full service for art fairs
Removal and relocation service
Vienna's new Fine Art Warehouse
hs art service austria has extended its art competence center by a new high-tech fine art warehouse. Built to the very latest standards, the fine art warehouse in Vienna's 23rd district was officially opened in September 2018. Read more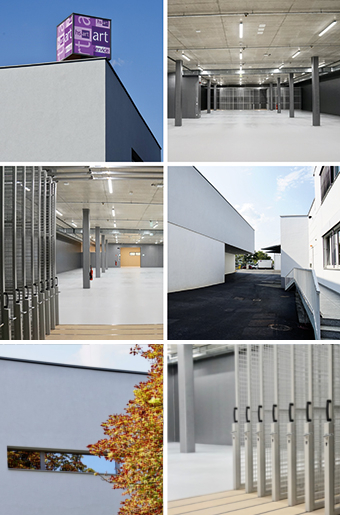 Latest References
Modigliani. Revolution des Primitivismus

17.09.2021 - 09.01.2022

Albertina, Austria

Josef Hoffmann. Fortschritt durch Schönheit

15.12.2021 - 19.06.2022

MAK, Austria

Ellen Harvey. The Disappointed Tourist

23.10.2021 - 20.02.2022

Museum der Moderne, Austria

IM BLICK: Raden Saleh. Osman Hamdi Bey. Hakob Hovnatanyan

09.09.2021 - 27.03.2022

Belvedere, Austria

Rebecca Horn

28.09.2021 - 23.01.2022

Kunstforum Wien, Austria

Die Wiener Rothschilds. Ein Krimi

08.12.2021 - 05.06.2022

Jüdisches Museum Wien, Austria

Female Sensibility

24.09.2021 - 09.01.2022

Lentos Kunstmuseum Linz, Austria

Aufbrüche. Künstlerinnen des Art Club

16.10.2021 - 06.03.2022

Landesgalerie Niederösterreich, Austria

KinoSaurier. Fantasie und Forschung

20.10.2021 - 18.04.2022

Naturhistorisches Museum Wien, Austria
The art of movement
hs art service austria is a member of ARTIM, a world-wide network of artwork forwarding companies dedicated to maximum quality, state-of-the-art security measures and individual customer support. We are an official IATA agent and regulated agent. hs art service austria has earned the certification under the quality austria standard EN 16648:2015 "Conservation of Cultural Heritage - Transportation Methods".